Become a
Corporate Sponsor
Businesses that support Sarasota Orchestra make an investment in their community, their brand, and their Orchestra.
Corporate sponsorship with Sarasota Orchestra offers high-profile recognition, exclusive benefits, and a unique opportunity to enhance corporate visibility with a highly desirable demographic.
Let us customize a proposal that provides you with the benefits that matter most to your business, including exclusive access; concert and event sponsorships; community engagement partnerships; and hospitality for clients and employees.
Sarasota Orchestra welcomes corporate philanthropy at any level, and sponsorships range from $1,500 to $25,000 or more.
 PNC is a proud supporter of Sarasota Orchestra and has been for more than a decade. At PNC, we live and work in this Community and we understand the importance of supporting those things that make Sarasota/Manatee particularly special; the Orchestra has always been high on that list. PNC supports Sarasota Orchestra because it makes our community better, because our clients have let us know that the Orchestra is a significant part of their lives, and frankly, because it's what good corporate citizens do when they care about a Community.  
Enjoy
VIP Corporate Packages
Access premium tickets for client entertainment and employee engagement activities. Select from our various concert series and treat your guests to a memorable experience and gain recognition as a supporter of arts and culture here on Florida's Cultural Coast.
Make a Donation of
Products or Services
Sarasota Orchestra has strong relationships with local companies who provide us with in-kind support — from dining and hotel rooms to professional services. If your company can provide Sarasota Orchestra with goods or services that benefit the Orchestra's  operations, we welcome your in-kind donations.
Questions? Contact the Donor Engagement Team at development@sarasotaorchestra.org or call 941-487-2717
Thank you for your support of Sarasota Orchestra! Sarasota Orchestra is a registered 501(c)(3) nonprofit organization. Tax ID# 59-2603081
Benefits

to your

Business
A high-profile platform for marketing and messaging your business and brand ideals to the thousands of people who support and attend concerts and programs of the orchestra year after year.

All-access passes to exclusive Orchestra performances and events.

Prominence as an active and indispensable partner to our community.
Thank You to our
Corporate, Foundation, and Granting Partners

for their generous support of our artistic, education, and community programs
Doris M. Carter Family Foundation
Howard C. Eteson Memorial Fund
Cordelia Lee Beattie Foundation
Lela D. Jackson Foundation for the Arts
Gilbert and Elisabeth Waters Mozart Fund of the Community Foundation of Sarasota County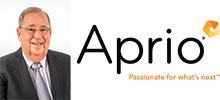 Preti Family Fund of Community Foundation of Sarasota County
Lisa Michel-Coldwell Banker
Service Club of Manatee County
Artist Series Concerts of Sarasota
Dr. Joseph and Esther Landin Memorial Fund at CFSC
Sarasota Music Festival Fund at The Community Foundation of Sarasota County
SYC Cares Fund at the Community Foundation of Sarasota County