Violin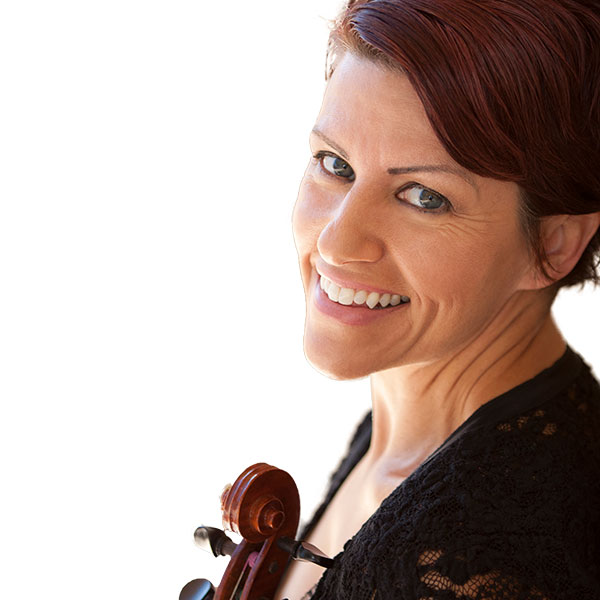 Miscellaneous Information
First year with SO: 2002

Hometown: Westlake, OH

Instrument: Carlann plays on a Petrus Gaginni 1978 Modern Italian, and Garner Wilson Bow.

---

Education:
Bachelor of Music - Baldwin-Wallace College; Master of Music - University of Texas at Austin

Biography:
Carlann is a member of the violin section of the Sarasota Orchestra. She was formerly a member of the Orquesta Sinfonica de Tenerife, and the Orquesta Sinfonica de Gran Canaria, Spain. During her time in Spain, she also performed with the Orquesta Sinfonica de Galicia, the BBC Scottish Symphony, and toured extensively throughout Europe and worked with conductors and artists such as Osmo Vanska, Matthais Bamert, Fredericka von Stade and Rostropovich. Coming to Florida, she played with the Naples Philharmonic and The Florida Orchestra before coming to Sarasota.

Carlann has studied with Eugene Gratovich, Donald Weilerstein, Gary Kosloski, and Stephen Clapp (Oberlin/Julliard). During her summers, she studied at the National Repertory Orchestra and the Aspen Music Festivals.

Since moving to Sarasota, she has built up a large private teaching studio, teaches at Lakeview Elementary, Fruitville Elementary, and is the Conductor for the Beginning Orchestra at the Gulf Coast Home School Fine Arts Music School. In 2009, she recorded with Musicians Out of the Box on their second CD.

Passions/Interests:
When Carlann isn't performing or teaching, you can find her birdwatching, doing yardwork, or training for a triathalon. As of 2019, Carlann is an Ironman! She also enjoys watching her son, Ethan, in The Might Sailor Band at Sarasota High School, and is proud of her daughter, Alana, who has a second degree black belt in Tae Kwon Do.

Career Highlights:
Some of Carlann's musical highlights include performing Vivaldi's Spring in North Port, playing many recitals at local churches, and performing with Bria Gurl and his band.