Horn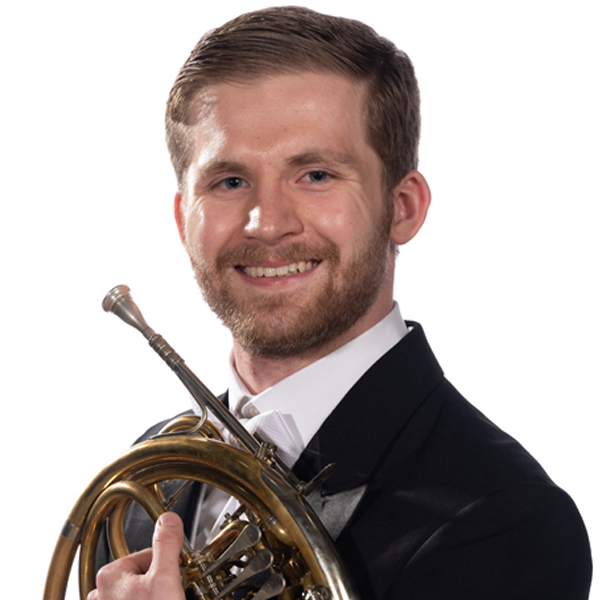 Miscellaneous Information
First year with SO: 2022

Hometown: Mansfield, Texas

Instrument: Scott plays on a Kortesmaki custom horn made by Karl Hill in 1992.

---

Education:
Bachelor of Science in Music (2023) - Northwestern University

Biography:
Hailing from the suburbs of Dallas, Scott Sanders is the newly appointed second horn of Sarasota Orchestra. Scott is in the process of receiving his Bachelor's degree from Northwestern University, where he studies with Gail Williams and Jonathan Boen. Before attending Northwestern, he attended Lake Ridge High School, was a member of the Greater Dallas Youth Orchestra, and studied with David Heyde. Scott was a member of the Civic Orchestra of Chicago for the 2021-2022 Season and has performed at the Tanglewood Music Center, the Aspen Music Festival, and with NYO-USA. He has also performed with the Dallas Symphony Orchestra.

Passions/Interests:
Rock climbing, Spikeball, and cooking steak.

Career Highlights:
"No question, winning my job in Sarasota is the biggest highlight of my career," Scott says. "Another highlight was performing Strauss' Alpine Symphony in the summer of 2019 at Carnegie Hall and at the BBC Proms."